The Best Weighted Vests Of 2023 [9 Ranked and Reviewed]
If you're looking for the best weighted vest for running and working out in 2023, you've come to the right place.
This comprehensive review will rank and review the top five best weighted vests on the market. We'll consider max weight capacity, comfort, durability, and price to help you decide which weighted vest is best.
We will also talk about some great weighted vest workout ideas to get you moving.
So whether you're a beginner or a seasoned pro, read on for the best weighted vests of 2023!
Weighted Vests Overview
A weighted vest is a fitness vest worn close to the entire torso and typically has removable weights sewn into it. Typically, this is worn over clothes such as a shirt or workout hoodie. The weighted vests are often used for physical therapy, fitness, or as an adjunct to a weight loss program.
A weighted vest's added pound weight increases the resistance your body must overcome to move. This resistance requires the body to work harder to move as needed, which can help to increase the number of calories you burn, improve your cardiovascular fitness, and build strength and muscular endurance.
What To Look For In The Best Weighted Vests
When it comes to picking out a weighted vest for runners or workouts, there are a few things you'll want to consider to make sure you're making the right choice for your body and fitness goals.
First off, think about your body type. If you're on the bigger side, you might need a vest that can handle additional weight. And if you're on the smaller side, a lighter vest could be the way to go to avoid putting too much stress on your joints.
It's also important to choose a vest that won't limit your movement. You want to be able to go through your full range of motion during exercises without feeling restricted.
Another thing to keep in mind is how the best weighted vest fits around your lower back. A snug fit here can help provide extra support and prevent any unwanted injuries.
Of course, finding the right size is super important for a comfortable fit. You don't want a too tight or loose vest, so take some time to measure yourself and ensure you're getting the right fit. Many weighted vests are one size fits all, with adjustable straps.
It's also a good idea to look for a vest that has adjustable weight. This will let you increase or decrease the weight as you get stronger, making it a smart choice for long-term use.
Last but not least, some vests come with extra support for your upper body, like adjustable straps or padding for your shoulders and chest. This can be a nice bonus if you need extra support during your workouts.
But which are the best weighted vests?
---
Best Weighted Vests List Of 2023
the best Weighted Vest
1. Tribe-WOD Weighted Vest
The Tribe-Wod Weighted Vest is quickly gaining popularity among fitness enthusiasts thanks to its innovative design and exceptional comfort.
With its built-in shoulder pads and extra padding on the front and back, it stands out as a top choice for anyone looking to incorporate a weighted vest into their workout routine.
The Tribe-WOD weighted vest is an exceptional piece of fitness equipment that combines functionality with comfort. Constructed with high-quality materials, the vest ensures durability for long-lasting use. Additionally, its customizable weight distribution allows users to tailor the vest to their specific workout goals.
One unique aspect of the Tribe-WOD weighted vest is the inclusion of a built-in cooling system. This innovative design helps to reduce overheating and excessive sweating during intense workouts. The cooling system sets the vest apart from other options on the market, making it an excellent choice for those seeking a more comfortable workout experience.
Another standout feature is the ergonomic design of the vest. This design allows the vest to conform to the user's body shape while providing optimal freedom of movement. The Tribe-WOD weighted vest ensures that users can perform various exercises without feeling restricted, making it a versatile addition to any fitness routine.
The Tribe-WOD weighted vest is an innovative, high-quality fitness equipment offering customizable weight distribution, a built-in cooling system, and an ergonomic design. These features make it ideal for those looking to enhance their workouts and improve overall physical performance.
This vest, like others of similae weight plate styles, does not come with any weights, you have to buy those separately. They offer 3 different packages of weights, as follows:
5.75LB Plates – 11.5″ Tall, 10″ Wide, 3/16″ Thick Laser-Cut Steel. One pair inside a vest will create a total vest weight of 14 LBS.
8.75LB Plates – 11″ Tall, 10″ Wide, 5/16" Thick Laser-Cut Steel. One pair inside a vest will create a total vest weight of 20 LBS.
13.75LB Plates – 11″ Tall, 10″ Wide, 1/2" Thick Laser-Cut Steel. One pair inside a vest will create a total vest weight of 30 LBS.
What Customers Are Saying
2. RUNMax 12lbs-140lbs Adjustable Weight Vest with Padded Shoulder Straps option. Workout vest for men and women
The RUNMax (also called the Runfast Max) is one of the most popular weighted vests on Amazon, with over 7,000 reviews and a 4+ rating.
The RUNMax weighted vest has a pocket to put your phone, so it doesn't get lost during the entire workout or run. Our pick for the top of the best weighted vests.
The min to max weight range on this best weighted vest begins at 12 pounds and goes up to 140 pounds; choose which best suits your needs and the strength training goals you want to achieve.
This RunFast Max running vest can accommodate whether it's light weights for short-distance running with a weighted or heavy gear when focused primarily on strength workouts like lifting heavier objects. It's a great weighted vest for jogging or running with a weighted at any intensity.
This best adjustable weighted vest design offers both shoulder pads option which many people find helpful while exercising. However, they cost a little extra (my advice is, it's worth the upgrade, or you will sometimes struggle with the heavy weight vest chaffing your shoulders).
Stay hydrated by carrying a water bottle in the water bottle holder allowing users on long-distance walks to have a drink handy. This adjustable weighted vest is the perfect way to carry your phone while working out and is the best weighted vest Amazon offers.
Made with a thick, durable material that securely holds any size or shapes mobile device in place, it's always within arm's reach. The adjustable shoulder straps on this weight vest ensure an ideal fit for all shapes and sizes- no matter what kind of fitness gear kit this person brings along on their adventures through life (and exercise).
Although it should be noted the shoulder velcro straps on the Runfast Max are sold separately if you want to use them. That being said, I only wear my vest with the padded shoulder straps so that my vest doesn't rub into my neck.
What Customers Are Saying
3. WOLF TACTICAL Adjustable Weighted Vest – WODs, Strength and Endurance Training, Fitness Workouts, Running
The WOLF TACTICAL Adjustable Weighted Vest with a plate carrier is an excellent accessory for any fitness enthusiast looking to make their workouts more intense.
Constructed with high-quality nylon material, this adjustable weighted vest can withstand sweat and dirt from resistance training sessions and everyday use; the weight vest also features oversized airflow panels that provide a breathable fit while maintaining shape after wearing a weighted vest for an extended time.
The padded yoke back shoulder pads give a perfectly even weight distribution and qualify this weight vest as possibly the most durable weighted vest on the list.
The adjustable waist traps and tensional bands on this weighted vest ensure that you have the most unrestricted movement possible while still being able to tightly secure your adjustable weighted vest with these adjustments for safety's sake.
The steel Wolf Tactical adjustable weight vest weight plates add extra intensity to your workout when added to the weight plate carriers.
While most weight vest designs have bulkier, removable weights, the heavy-duty design of the Wolf Tactical weighted vests ensures an excellent training effect with these rugged, durable, and strong weights.
What Customers Are Saying
4. CAP Barbell 20-150 Lb Adjustable Weighted Vest, Regular and Short Options
CAP Barbell is one of the biggest names in fitness equipment, so it's not surprising to see them make the best vest list for 2023.
The CAP Barbell adjustable weighted vest is one of the few weighted vests on the market with an option for size, and it has a higher weight capacity than many weighted vests on the market.
CAP Barbell calls this their short vest, as it doesn't cover as much of the core as other weighted vests. This can be a bonus for those looking for more range of motion through their mid-section.
This heavy-weighted vest also has a high weight capacity, holding from 20 pounds up to 150 pounds of weight, even though it should be noted that most users of an adjustable weighted vest will not be able to carry that weight for most workouts. That said, they do have options for less costly, lighter-weight vests.
This best weighted vest is adjustable, so you can add or remove weight packets to achieve your desired sweat level. The adjustable belt and adjustable shoulder straps are padded for comfort, making this a great product if you want an intense workout regimen.
This CAP Barbell adjustable vest is a plus since most weight vests charge extra for the shoulder pads.
What Customers Are Saying
5. miR Air Flow Weighted Vest with Zipper Option 20lbs – 60lbs Solid Iron Weights Machine Washable. Workout Vest for Men and Women
The mIR weighted vest is the luxury weighted vest.
It's the only adjustable weighted vest on the list specifically designed for breathability and airflow.
The mIR weighted vest uses a soft, comfortable material that will keep you cool during workouts, as it is made from a hybrid material to induce airflow.
This new hybrid design has replaced the hard material of standard weighted vests to prevent discomfort and allow for more airflow.
One of the cool features of this weighted workout vest is that it's the only one on the adjustable weighted vest list with a zipper option. The mIR weighted vest comes with a zipper option that allows you to put the weight vest on the same way you would a jacket, making for a more comfortable experience.
You put them on most weighted vests by sliding them over your head and down onto the body.
This weighted vest is smaller than others on this list and doesn't hold as much weight, ranging from 20 pounds to 60 pounds in extra weight.
This weighted vest was designed for cardio and many movements, and the smaller vest design is perfect for that. This also makes it a perfect adjustable weighted vest for women.
What Customers Are Saying
6. North Gym Adjustable Weighted Vest
With the North Gym weighted vest, we see a different design that will be a better option for many looking for a weighted vest option.
Instead of several small weights, this "fixed weight" weighted vest comes with two total removable weights, one for the front and one for the back, and is held in a plate carrier.
The weight plates on this adjustable weighted vest are molded into a similar shape as your body with this adjustable weight vest. The 3D body-shaped weight plates fit perfectly to each side in a plate carrier, ensuring it's always comfortable and supportive no matter the activity.
And because the weight plates are flat, the total width of the weight vest is cut significantly, allowing for total body rotation and comfort.
The curves of the weight plates allow a higher fit, spreading the weight across your shoulders rather than pulling it down straight.
The shape of this adjustable weighted vest, combined with its cut, means that you can move freely without having to shift as often due to an uncomfortable amount of pressure being placed on one area for extended periods (especially pressure on the lungs, which some struggle with when using adjustable weighted vests).
The weight vest offers a flexible design and 2 buckle options, allowing a perfect fit for different body types.
The weight vest straps are adjustable, so you can adjust the height of your equipment according to how tall or short you may be, from slim endurance athletes with long lats to bulky gentlemen with broad shoulders!
These weighted vests are made from Oxford600D Nylon. This material is strong and long-lasting with a PVC finish, making it water resistant for durable great outdoors gear like jackets or pants.
What Customers Are Saying
7. Hyperwear Hyper Vest PRO Weighted Vest Men and Women
The Hyperwear Hyper Vest PRO is a weighted vest that will help you take your training to the next level.
This accessory adds intensity at all levels with its adjustable straps, whether sports performance, cross-training, or general fitness.
This innovative weighted vest features a unique fabric control system that hugs your body for an extremely comfortable yet supportive fit like no other but does not restrict movement.
Hyper Vest PRO is a revolutionary weight vest that comes pre-loaded with 10 pounds of high-density steel weights and is fully adjustable.
The individual bar weighs 2.25 ounces each, making removing or adding more for your workout routine easy.
You can arrange the removable weights across three different pockets, which will change how much weight you have distributed on the weighted vest.
The Hyper vest design is much more of a slim one, whereas some other weighted vests can be bulkier depending on the shape of the weights.
The Hyperwear Hyper vest design allows full chest expansion while keeping the weights in place, even during vigorous multi-plane movements.
What Customers Are Saying
8. Aduro Sport Weighted Vest
Aduro Sport Weighted Vests are some of the most popular and highly searched weighted vests on Amazon, now with over 9,000 customer reviews.
This weighted vest has a lot to like, making it an easy choice to make our list of the best vests.
Aduro weighted vests are a great choice for anyone looking to add extra resistance to their cardio or training routines. The Aduro Sport Weighted Vest is designed from comfortable neoprene material and has an adjustable front belt, so men, women, or kids can wear it.
One convenient feature is the mesh pocket on the back, which allows you to add weight if needed.
Overall, this Aduro Sport Weighted Vest seems well-designed and made from top-quality materials. It's also backed by Aduro Sport's lifetime limited warranty and friendly US customer service so that you can feel good about your purchase. If you want to increase the intensity of your workout, this weighted vest is worth considering.
What Customers Are Saying
9. Henkelion Weighted Vest
Henkelion Weighted Vest is another one of these very popular Amazon items, amassing over 6,000 customer reviews.
And as you will see below, customers have a LOT to say about this weight vest.
The Henkelion weighted vest is a great choice for those who want extra resistance to their workouts and strength training or weight lifting.
They are filled with premium iron pellets and metal rocks, providing a more durable and effective weight than cheaper weight options like river sand bags.
The weight vest is designed to be ergonomic, with weight evenly distributed throughout the body and an adjustable strap to prevent slipping and sliding during exercise. However, it should be noted that the vest's weight is not adjustable.
One of the standout features of this weight vest is the use of soft neoprene construction, which makes it comfortable to wear during even the most intense workouts. It also has a convenient mesh pocket on the back, which is great for storing small items while you exercise.
The weight pockets are located both at the front and back of the Henkelion weighted vest, ensuring that the weight is evenly distributed and does not strain your back or shoulders.
In addition to its practical features, the Henkelion weighted vests also have reflective straps, making it easier to be seen in low light conditions and helping to prevent traffic accidents. It is suitable for men, women, and kids and is a great exercise and weight training choice.
What Customers Are Saying
---
The Benefits Of Wearing A Weighted Vest
Wearing a weight vest with weights can yield some great results. Let's look at a couple of the main benefits.
The Weighted Vest Can Help Build Muscle
The benefits of running or working out with a weighted vest for running are numerous, such as increased strength training and bodyweight exercises for building muscle. The added resistance of added weight will force your muscles to work harder when you wear a weighted vest, resulting in an increased range of motion, lean muscle mass, and improved air flow.
This results in your muscles breaking down, working harder, and rebuilding themselves stronger than before. The muscles must exert more effort and energy to accomplish exercises that may not have been so difficult without a running vest.
In other words, wearing the best weighted vest can help you build muscle!
Adjustable weight vests also allow you to customize the amount of weight you want to add, so you can gradually increase the difficulty of your strength and cardio workouts as you become stronger.
The max weight capacity of a weight vest is designed as an important consideration, especially if you want to add more weight as you progress.

The Weighted Vest Can Help You Burn More Calories
Yes, a weighted running vest is a great way to burn more calories and lose weight. Even an adjustable weighted vest for walking can be a great option. The additional resistance created by the weight in the running vest will make your body weight work harder, which will cause you to burn more calories.
One study found that participants who wore a weighted vest while walking on a treadmill had a 12% higher calorie burn* than those who didn't wear a weight vest for running.
And while a vest alone cannot cause a person to lose weight, it can be a great supplemental tool to do so.
The Best Weighted Vest Can Make Your Current Workouts Better
There are so many exercises that you are probably already doing that benefit from bodyweight workouts.
Consider push-ups, which require arm and upper body strength to push your body weight against gravity and away from the floor. This exercise can be challenging but add in some extra pounds from an adjustable weight vest, and push-ups go to the next level.
A squat, in any form, is another great example of this. The lower half of the body must generate enough power to push the body weight into a standing position. Add in a weighted vest, and your leg workout goes up a notch due to the increase in pounds.
Pull-ups are another great exercise that can benefit from adding extra weight. The same goes for other types of fitness training, such as box jumps, cardio training, and CrossFit workouts.
The Best Weighted Vest Can Revive Body Weight Workouts
This is one of our favorite reasons for wearing a weighted vest.
Throwing a vest with weights into the mix can bring back some bodyweight exercises that you thought were "too easy." A great example of this is walking. For many, walking is seen as a low-return workout since it does not do a great job of raising the heart rate and is not very strenuous.
But, with a weighted vest walking, walks on even the flattest surfaces can elevate the heart rate and turn an ordinary and boring walk into a full-scale cardio session. That makes a vest for walking a great idea.
"Easy" bodyweight exercises become a different kind of challenge when including a weighted vest.
How Is A Weighted Vest Different From A Rucksack?
A weighted vest is different from a rucksack in a few key ways.
A weighted vest is worn on the body, whereas a rucksack is carried on the back.
Weighted vests increase resistance to the body weight, while a rucksack carries weight.
Weighted vests can be made from various materials, including breathable fabrics, so you don't overheat while wearing them.
Rucksacks (not vests) are typically made from durable materials, such as canvas or nylon.
A weighted vest comes in various weights, from a few pounds to over 100 pounds, while most rucksacks only hold up to 50 pounds.
Weighted Vest Pricing
The cost of weighted vests range can vary based on the features and the brand of the weighted vest. However, it's common to see even the best weight vests with a good amount of weight between $50 for the best budget weighted vest and the $100 mark for pricier weight vests if you feel like spending more.
But as I said, the number can fluctuate depending on the specific brand you are looking at.
Best Weighted Vests Alternatives
A rucksack is an alternative to a weighted vest that can provide many of the same benefits.
Rucksacks are typically backpack-style bags with weight added, usually in the form of sandbags or metal weights. This means that the weight is predominantly loaded onto your back and shoulders, whereas a weighted vest weight distribution is between the front and back of the weighted vest,will evenly distribut weight and adjustable shoulder straps for a comfortable fit.
Like weighted vests, rucksacks can help increase the resistance your entire body must overcome to move, making them an excellent option for incorporating into your fitness routine, especially when using the most durable weighted vest isn't an option.
---
Weighted Vest Workout Ideas
Push-Ups
First, push-ups with weighted vests help to build endurance and strength. Over time, regular push-ups can help to increase muscle mass and reduce body fat. Using a back loaded weighted vest adds an extra challenge to this bodyweight workout.
Additionally, push-ups can help to improve posture and prevent injuries. When done correctly, push-ups can also help to tone the abdominal muscles and improve flexibility.
So now, vests with some weight make push-ups a weighted vest workout.
That additional vest weight, even if just a few pounds, causes the heart rate to increase just a bit, which increases calorie burning and oxygen flow to the muscles.
Squats (With Or Without Barbell)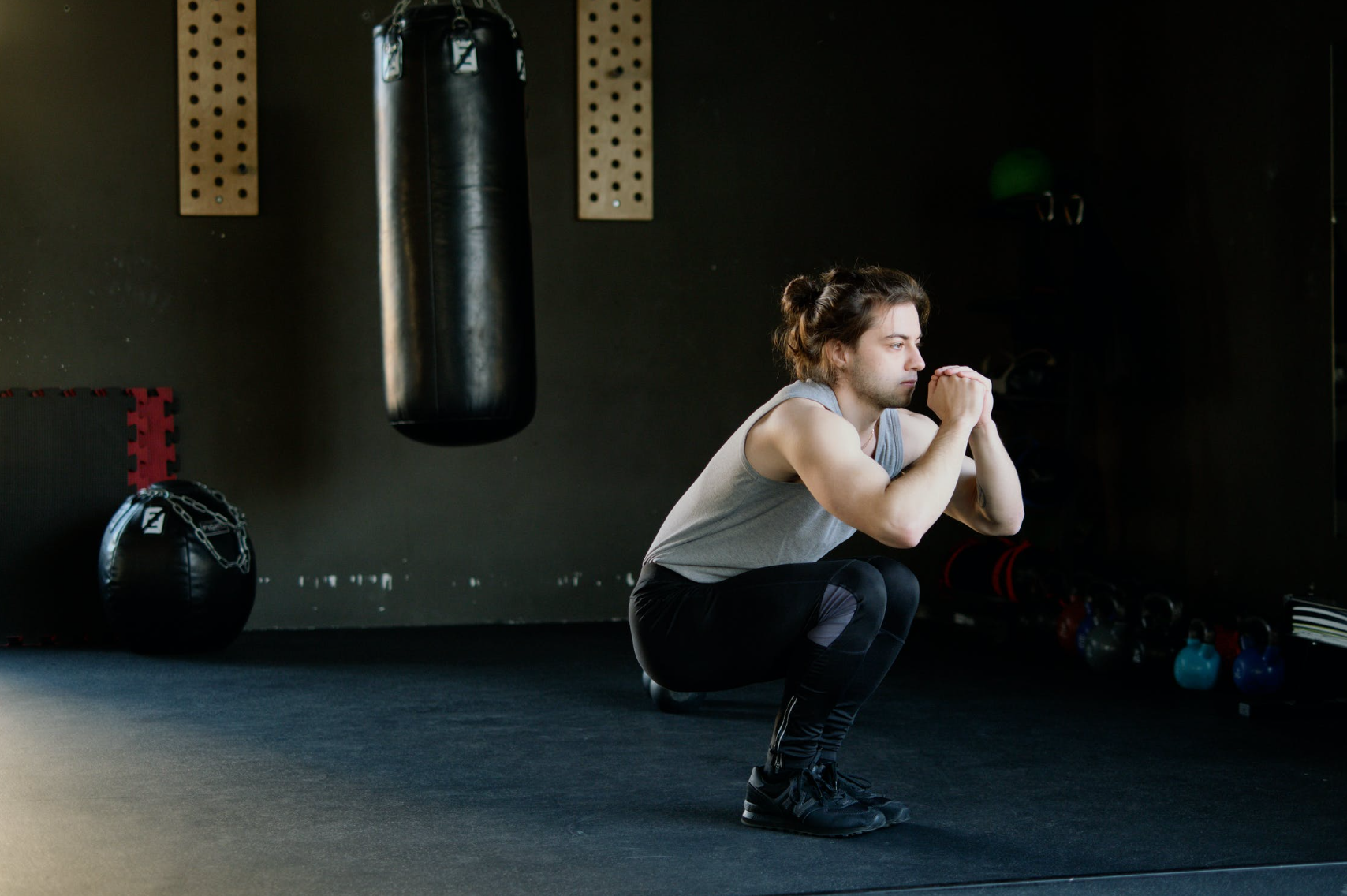 Squat workouts are a great way to tone and strengthen your lower body.
They target all the major muscles in your legs, including the quads, glutes, and hamstrings. In addition, squats also help to work your core muscles and improve your balance.
Squats with weighted vests, like a budget weighted vest or the best weighted vest for women, are a great way to increase your heart rate and boost your stamina.
Most people think squat reps are only being done at the gym with a barbell and a squat rack.
But weighted squat reps can be done anywhere, especially as a weighted vest workout.
Lunges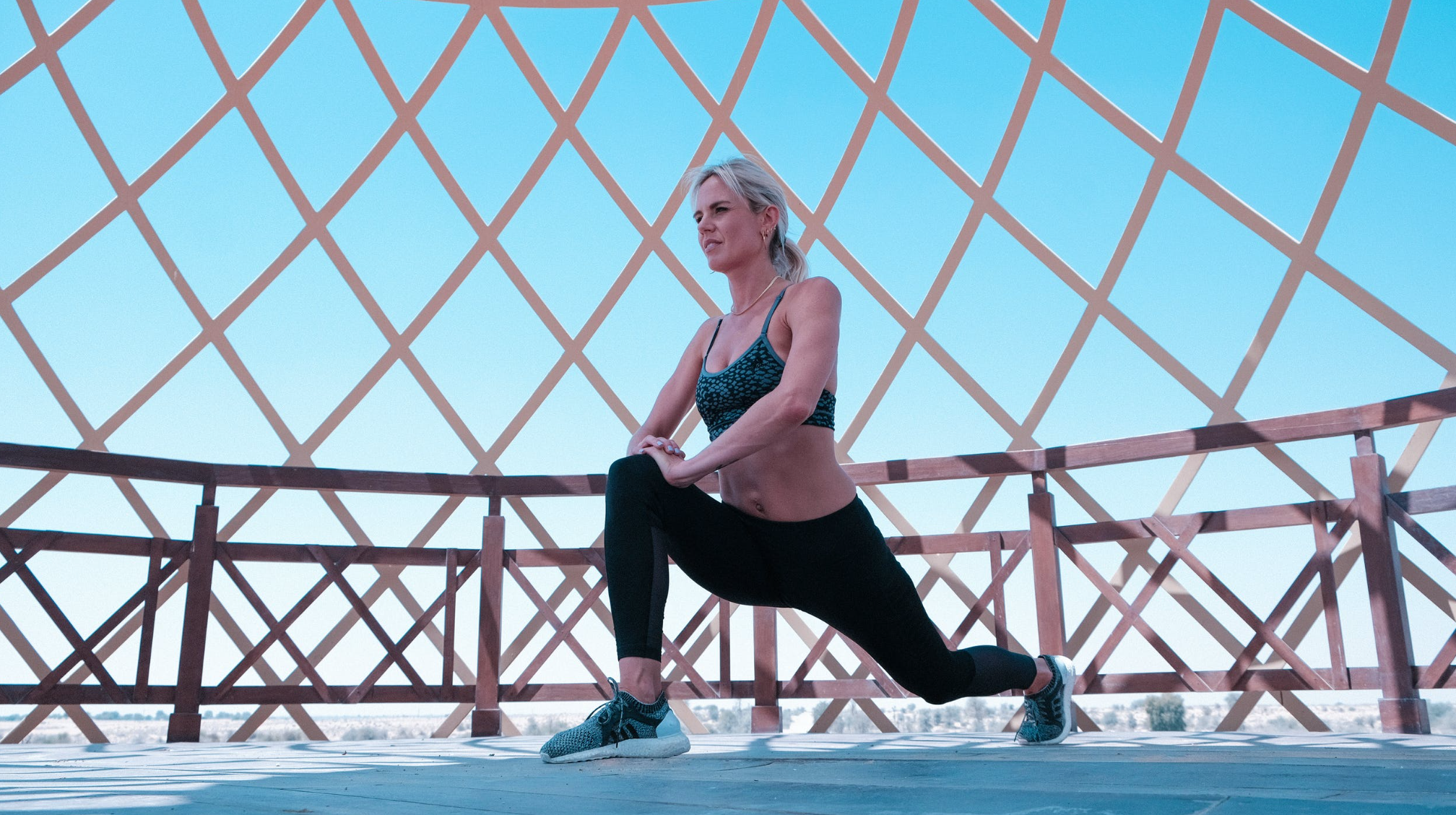 Lunges with additional body weight can also be varied to target different muscle groups – for example, adding vest weights or pulses will increase the intensity of the exercise and help to build more muscle.
Adding vest weights to the exercise takes everything up a notch.
Weighted vests, such as a high quality weighted vest, require more body strength to push up off your leg, more balance to stay upright when going down low, and more endurance to raise and lower yourself in and out of the lunge.
Hiking Or Running
A weighted vest can benefit all cardio training, but steep hill hiking is a different kind of challenge with the extra weight, including HIIT or other cardio.
Hiking up and down hills is hard enough without additional vest weight, but an adjustable weighted vest takes a typical run to the next level.
"I actually do use a 20 lb weighted vest for ultra training, but I don't run in it as much as do steep hill power hikes," says John Loftus, owner of runyoupotential.com, running coach, and 2x Boston Marathon age group winner (50-54 and 55-59 AG).
"This builds strength in the power hike muscles which get used in ultra races because often hills are hiked instead using more energy running"
He says, "When I do the steep hill workouts, it's often 1/4 mile power hike up, fast walk down and repeat that for 40 minutes to an hour. The weighted vests are also good hike training to condition the core and legs and prepare for wearing a backpack."
Burpees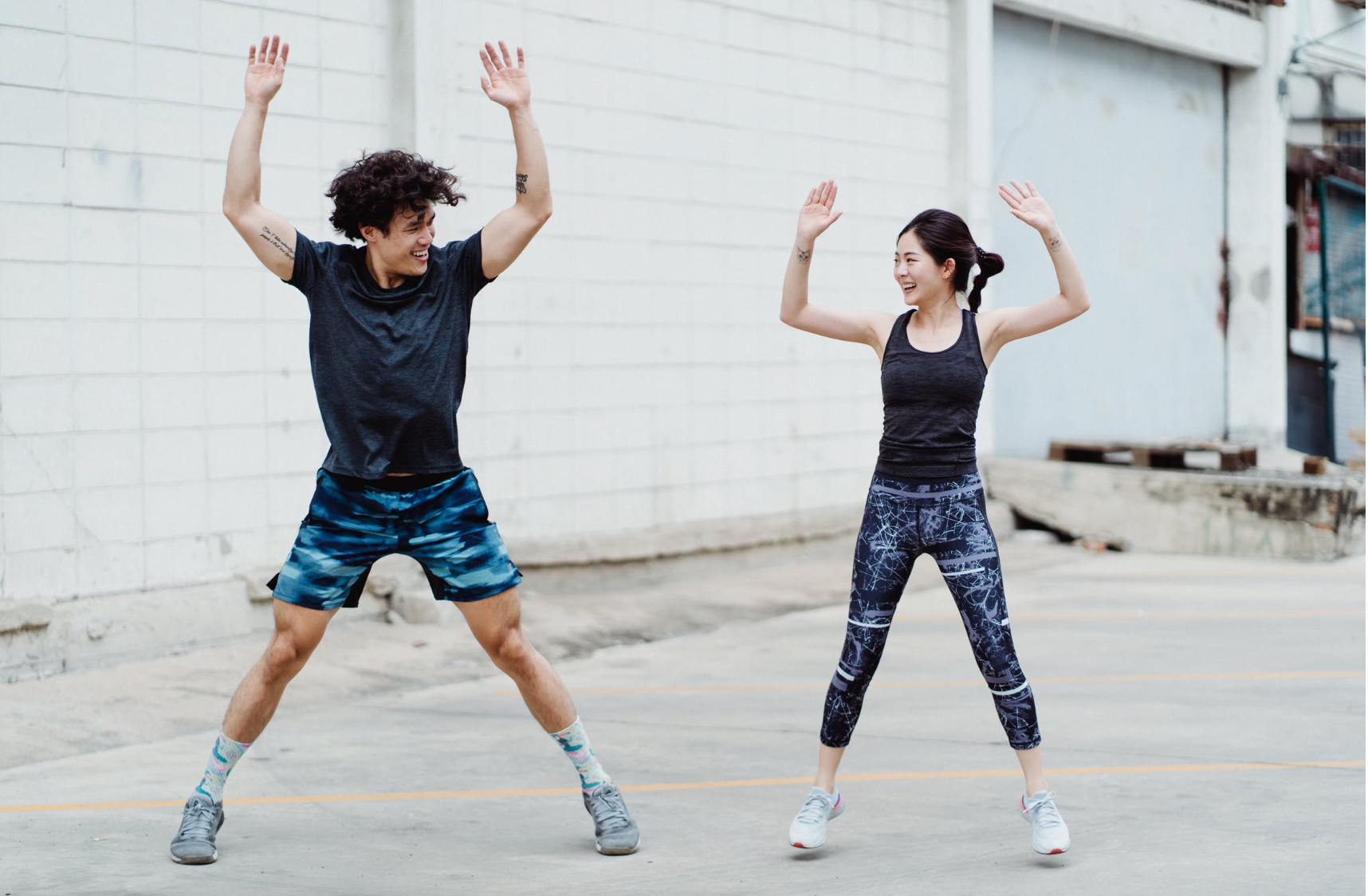 Burpees are a great way to get your heart rate up and tone your legs and butt. The jump-and-balance movement is also great for improving coordination.
Burpees may seem like a simple movement, but they are pretty challenging. They require a lot of coordination and balance, so adding vest weight to turn this into a vest workout will increase the fitness ante.
Additional vest weight will make your body work harder for every aspect of a burpee. Weighted vests will make you fight hard for your range of motion.
With the best weight vest workouts, you will have to fight to jump higher. Your landings will impact your feet and legs more. Jumping up and dropping to the push-up will be more challenging, as the weighted vest will try to slow you down.
Sit-Ups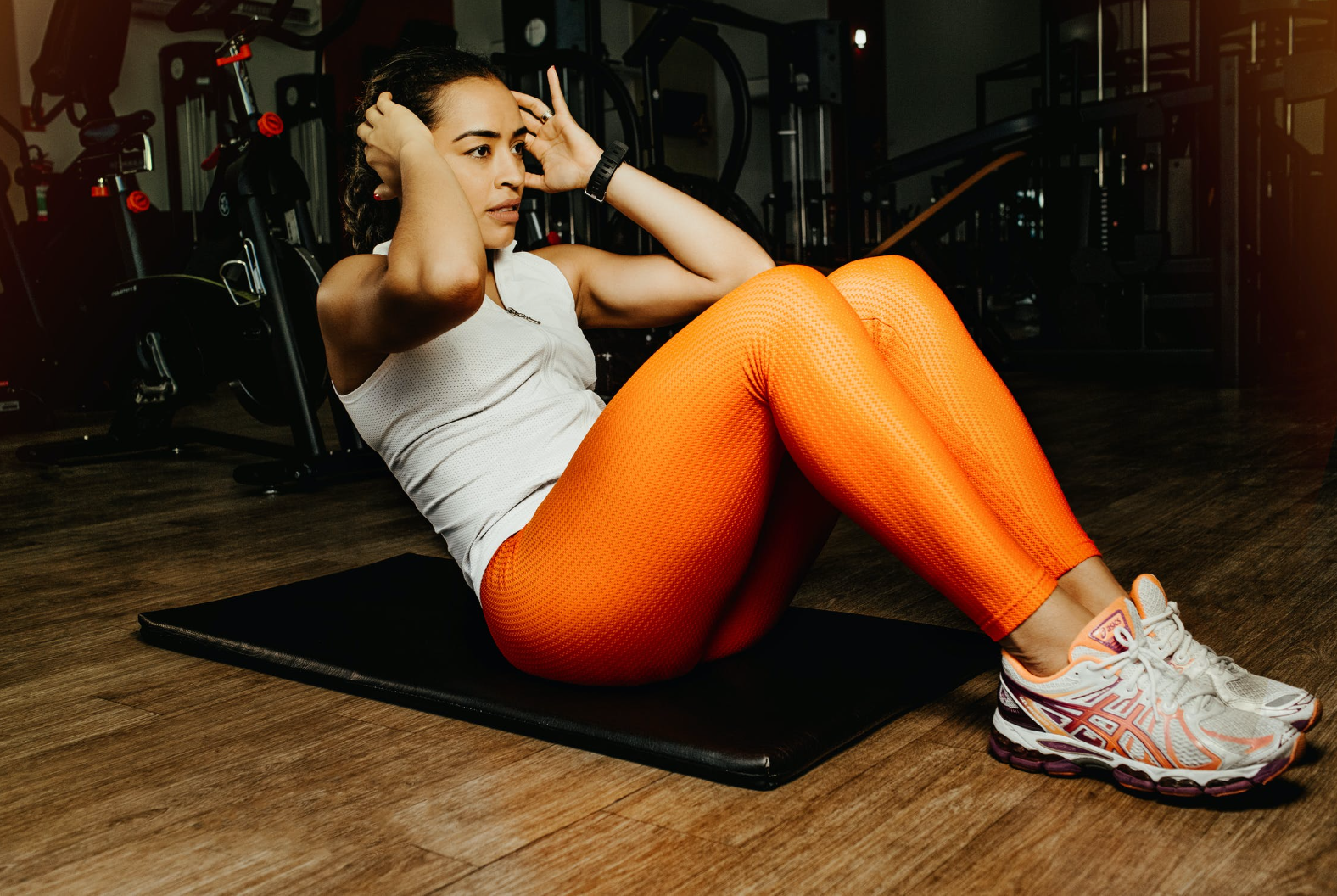 Weighted sit-ups are a great way to tone your stomach muscles and improve your core.
tone the muscles in your legs and hips. By contracting these muscles during a sit-up, you can help to lift the torso and improve your overall balance.
Gravity wants to keep your torso flat on the ground, even more so with weight vest workouts.
Fighting your way upward against the vest's weight means taking your weight and thrusting it through the power of gravity into a sit-up position.
So it goes without saying that adding more vest weight, such as a short weighted vest or a lightweight vest, will require even more energy and effort to rise off the floor.
Plank
Weighted planking is a great way to work for multiple muscle groups while also improving your balance and stamina.
Using your body to support yourself and the weighted vest, like a versatile vest with adjustable belt, can avoid putting unnecessary strain on your joints.
Holding the position for an extended period will challenge your muscles and see results quickly.
Making this a weighted workout doesn't make any of those reps any easier.
Thanks to the weight vest's extra resistance, your arms and legs will have to find the strength to support even more vest weight than before.
Pull Ups
No list of great workout ideas to do with some extra weight would be complete without including the good old-fashioned pull-ups.
These exercises can be challenging already, as the weight of your body provides all the resistance you need to work hard and build muscles.
But adding a few extra pounds, or many for that matter, like those offered by most weighted vests with various weight options, can take these already tough workouts to the next level.
Pull-ups are a must-do exercise if you want a great workout with a weighted vest, such as the best budget weighted vest or one with soft neoprene material for added comfort.
Final Thoughts On Doing A Vest Workout With Vest Weight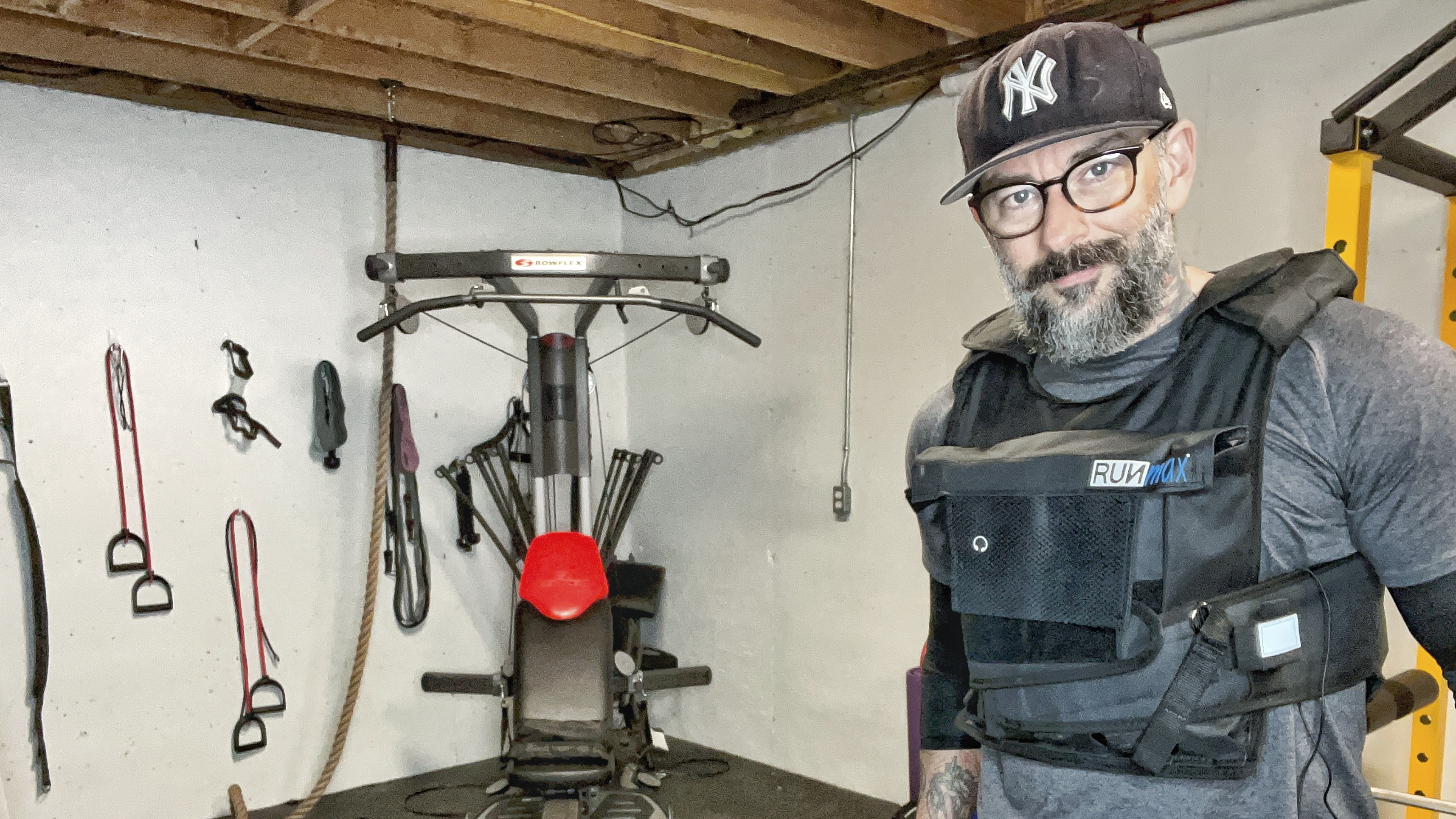 If you're looking for a way to build muscle, gain health, and lose weight through workouts, you may wonder if a weighted vest is right.
Vest workouts have many benefits while wearing a weighted vest and can be an effective tool for achieving your fitness goals at all fitness levels.
Frequently Asked Questions
What does a weighted vest do?
A weighted vest adds extra weight to your body weight, making exercises more challenging and strenuous.
How to make a weighted vest?
Making a vest that actually functions well would not be easy. You are better off purchasing a vest that is made and designed for this.
How heavy should a heavy weighted vest be?
This depends on the person, their abilities, and their fitness goals. Each person will have a different answer, depending on their circumstances. Just be careful to maintain good posture as your body adjusts to the extra weight, as the weights can cause some to slouch or slump over.
Where to buy a weighted vest?
The best selection and prices of the best weight vests are on Amazon.
---
If you enjoyed this article, you may also enjoy:
5 Unique Chest Exercises To Build A Bigger Chest
Rob is a Certified Personal Trainer and Certified Nutrition Coach through the National Academy of Sports Medicine. For the past 10 years, Rob has been navigating the health and fitness landscape in a quest to better himself and those around him focusing on tools such as calorie and macro counting, intermittent fasting, and HIIT training techniques.